New Jersey business owners and residents frequently need copy or printer or MFP repair services, which is what Corporate Copier Service provides. A copier or printer or fax machine that doesn't work like it should, can be tremendously frustrating, and it can slow you down during a busy day.
Let us handle the job professionally and expediently. We specialize in the following areas:
Copier & printer & fax repair
Copier & printer maintenance
Canon & Kyocera copier repair
And many more brands
Repair Services
Copy machine repair is something that certain businesses or individuals working out of home offices neglect for far too long. You may mean to get around to it, but something always comes up which distracts you.
If you're in this situation, a simple phone call to Corporate Copier Services can be the change you need. We service brands such as Kyocera, Sharp, Ricoh, Canon, Copy Star, HP, Brother, Lexmark, and more.
Maintenance Services
Copier and printer maintenance are also required to keep companies and home offices operating at peak efficiency. New Jersey business owners and those working in a home environment can have us come by periodically to make sure all the components of these critical machines are standing up to heavy use.
If anything about them proves problematic, we always have the replacement parts standing by to fix them. We'll also give you the best price on any upgrades you need.
Support Services
We have experienced team members standing by if you need copier support services. Every copy machine technician we employ has been rigorously trained, so they will know how to deal with any issue they encounter. They'll give you a free quote every time that works within your budget.
We also offer service contracts that are well worth it if you want to get as much usable life as possible from your copier, or printer, or MFP
Why Choose Corporate Copier Service?
You won't find any competitor with as much experience and the reasonable prices that we provide. We're the copier repair service that takes pride in restoring your equipment to perfect working condition.
Should photocopier repair prove impossible, we also handle the sale of Copier, Printers and MFP machines. Trust Corporate Copier Services to get you up and running again in no time. Contact us today to learn more.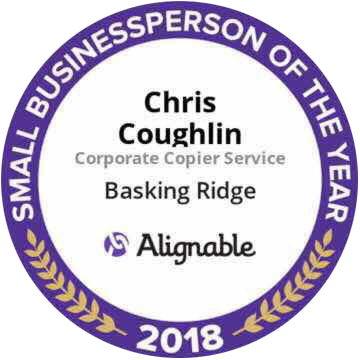 We are a Service Geared Company, we do offer sales of new and used equipment. Our company motto is "Fix it Right the First Time" – but we mean it!